Introducing The Lynnes Advantage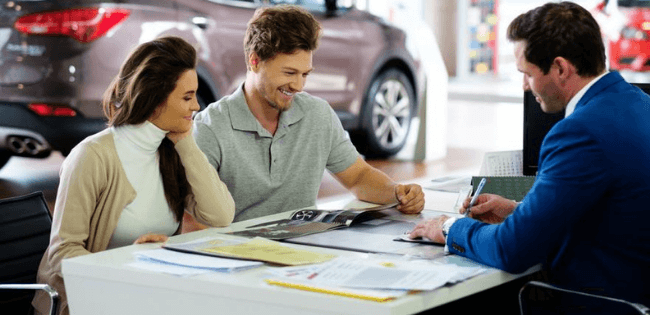 We know you have a lot of options when the time comes to purchase a new or pre-owned vehicle in Bloomfield, New Jersey. At Lynnes Auto Group, we have something the other dealerships don't – The Lynnes Advantage.
What is The Lynnes SmartRisk Advantage?
We want our customers to have peace of mind about their automobile purchases. That's why we remove the fear of leasing or financing a vehicle during uncertain times.
With the Lynnes SmartRisk Advantage, you don't need to stress if a qualifying event happens to you. Instead, we will cover up to three lease payments or monthly loan payments for you. There's also the option to cover the negative equity of the collateral when you return the vehicle.
So what is a covered event? It would fall into any one of these categories:
Medical issue
Involuntary loss of employment
Loss of driver's license
Personal bankruptcy while self-employed
Employment transfer overseas
Duty station change overseas with the military
Additionally, The Lynnes SmartRisk Advantage offers several other benefits.
Rideshare reimbursement
Emergency travel expense benefits
$1500 theft reward
Ambulance/Lifeflight services
Our program is backed by an A-rated insurance company, so you have nothing to worry about.
Peace of Mind with The Lynnes Advantage
Among the numerous other services we provide, you can also enjoy:
Free service loaner vehicles
Our Peace of Mind Guarantee
60-minute delivery
Free checkups
Free roadside assistance
Shuttle service
Pickup and delivery
Convenient, online shopping tools
There's no reason to shop anywhere else. We want you to get the car you love at a price you can afford, with complete peace of mind. That's our mission. If you are in the market to buy or lease a vehicle in Bloomfield, NJ, you deserve to enjoy The Lynnes Advantage.
Give us a call today at 866-853-7850 to find out how!